Regular eye exams are crucial to detect and treat vision problems, but insurance, whether private or through OHIP, can make eligibility for coverage confusing. With the new OHIP changes that took effect in September, many still need to learn what their new eye exam coverage looks like. This leads many Ontario residents to wonder: Does OHIP cover eye exams?
OHIP continues to cover for pediatric eye exams up until age 19, diabetic eye exams, seniors eye exams and comprehensive eye exams for patients age 20-64 with certain eye conditions.
If you're not in any of these categories, OHIP won't pay for your eye exam. Your eye care team can walk you through the changes and help you determine whether your eye exam is covered by OHIP.
Does OHIP Cover Eye Exams?
OHIP doesn't fully cover all eye-related services—OHIP will cover eye exams for patients with different eligibility criteria based on age.
Children's eye exam coverage hasn't changed. Annual children's eye exams will continue to be covered until they're 19. However, adults and seniors will notice changes.
Adults 20 to 64
Under the new OHIP guidelines, adults 20 to 64 will receive eye exams every 12 months if they have the following eye conditions:
Patients with diabetes will still be covered for OHIP eye exams to monitor overall health and protect against diabetic retinopathy and related eye conditions.
If you don't fall under any of these categories, you can get partial or complete coverage for your eye exam through private insurance. Many employers provide vision insurance benefits to their employees, which can cover a portion or all of the cost of an eye exam. If you're not insured through your employer, individual insurance plans are available for eye coverage.
Seniors 65 & Over
Seniors with healthy eyes and without medical conditions will continue to have OHIP eye exams covered every 18 months. If seniors have a medical or vision condition listed above such as severe cataracts, diabetes, macular degeneration or glaucoma, eye exams will still be covered every 12 months.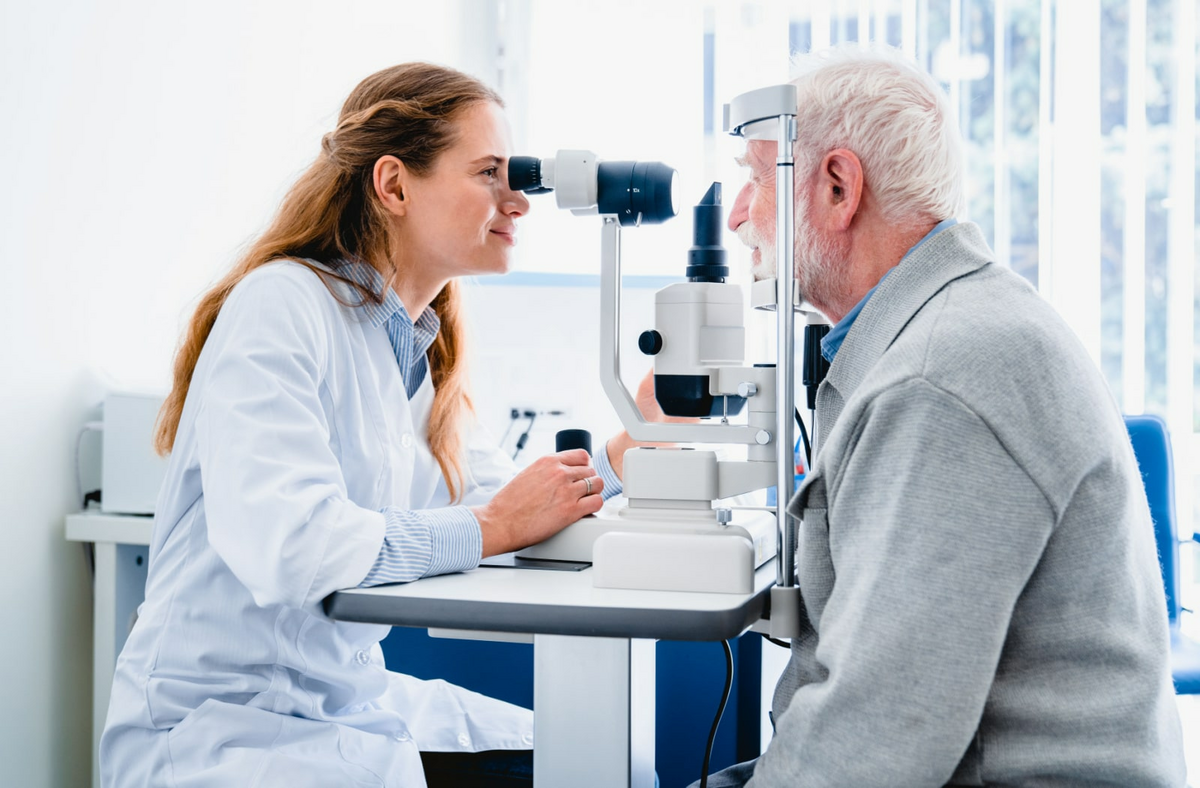 Does OHIP Cover Cataract Surgery?
Cataracts are a common eye issue among older adults. They occur when the lens of the eye becomes cloudy, causing blurry, hazy vision, muted colours, and difficulty seeing in low light.
While this condition can be treated with glasses or contact lenses in the early stages, cataract surgery is often necessary as the condition progresses. But does OHIP cover the cost of the procedure?
If your cataracts impair your vision to the extent that it affects your daily life, OHIP will cover the cost of your hospital-based surgery. This includes the cost of the surgeon, the facility, and necessary follow-up appointments. Optometrists are often involved in the co-management and all adult OHIP-insured patients are entitled to two follow-up visits per OHIP cycle.
Who Is Eligible for OHIP?
If you have an Ontario Health Card, you are eligible for eye care services under OHIP. If you don't yet have OHIP coverage, there are a few minimum requirements to meet, including:
Physically be in Ontario for 153 days in any 12-month period
Physically be in Ontario for at least 153 days of the first 183 days after you move to the province
Make Ontario your primary residence
Additionally, you must meet at least one additional requirement and be one of the following:
A Canadian citizen
A permanent resident
A pending applicant for permanent residency
On a valid work permit
A refugee
A clergy member
Confirm your eligibility and determine whether you qualify for OHIP eye exam coverage.
Alternatives for Those Not Covered By OHIP
What are your options if you're not eligible for OHIP eye exams? The first step is to consult your private or employee health insurance plan to confirm your vision coverage. Most insurance plans cover eye exams, eyeglasses, and contact lenses at least partially.
Schedule Your Next Eye Exam in London, Ontario
Maintaining annual eye exams can help detect early signs of eye conditions before they become more significant problems. Your optometrist can create the right preventative plan for your needs.
Whether you're covered for an OHIP eye exam or going through private insurance, preventative eye exams are vital to protect yourself against eye conditions that can threaten your vision. Your ocular health continues to be our priority as you adapt to these OHIP changes.
Contact Old South Optometry to book your next eye exam, find suitable corrective lenses, and ask questions about the new OHIP rules.