The outdoors has so much to offer, and whether you love walking along the water, hiking in the mountains, or simply relaxing in your backyard, outdoor adventures are everywhere. However, too much exposure to sunlight can harm your eyes and affect your vision. This is why sunglasses are essential in protecting your vision from the sun's harmful UV rays.
Sunglasses are available in so many different styles and lens types, you may not know the true differences between each of them. Polarized lenses get a lot of attention, but are they better than standard sunglasses?
Polarized sunglasses can provide crisper, clearer vision, and reduce glare. Depending on the activity you're wearing sunglasses for, they can offer significant benefits over typical sunglasses.
To find the right sunglasses, our opticians ask questions about your lifestyle and hobbies to help focus your shopping. We aim to help you find frames and lenses that fit effortlessly into your life.
What Are Polarized Sunglasses?
While most sunglasses offer UV protection to filter out harmful ultraviolet (UV) rays, standard shades can't reduce glare from the reflection of sunlight off flat surfaces.
Polarized sunglasses are specialized eyewear designed to block glare from surfaces such as water, snow, and glass. They contain a special filter that blocks reflected light, which can improve visual acuity, reduce eye strain, and enhance contrast.
By filtering horizontally reflected light, polarized lenses can help you see clearly and reduce the risk of eye damage from prolonged exposure to the sun.
Benefits of Polarized Sunglasses
Whether you work outside, play outdoor sports, or spend a lot of time behind the wheel, polarized lenses can have advantages, including:
Clearer vision
Reduced eye strain
Improved colour contrast
Reduce Glare
Polarized sunglasses are especially effective in reducing glare from surfaces such as water, ice, snow, concrete, metal, and glass. They can significantly improve visual clarity, decrease the need for squinting, and improve your vision during outdoor sports, including golfing, fishing, and beach sports.
Improve Colour Perception
Polarized lenses can enhance colour perception and improve contrast in certain lighting conditions. This can make colours appear more vivid and vibrant. Different hues and tints are available and provide unique benefits for specific settings, including:
Grey: A neutral tint to eliminate colour distortion for driving or outdoor sports such as golf, cycling, or jogging
Yellow or orange: Beneficial for hazy, foggy conditions to sharpen vision during skiing, snowboarding, or driving
Green: Helps reduce eye strain in bright light during precision sports such as baseball, golf, or tennis
Amber: Provides clarity against blue-green backdrops for sports like fishing, hunting, or watersports
Reduce Eye Strain
Because polarized lenses reduce glare, they can help reduce eye strain and fatigue, especially when driving or performing outdoor activities for an extended period.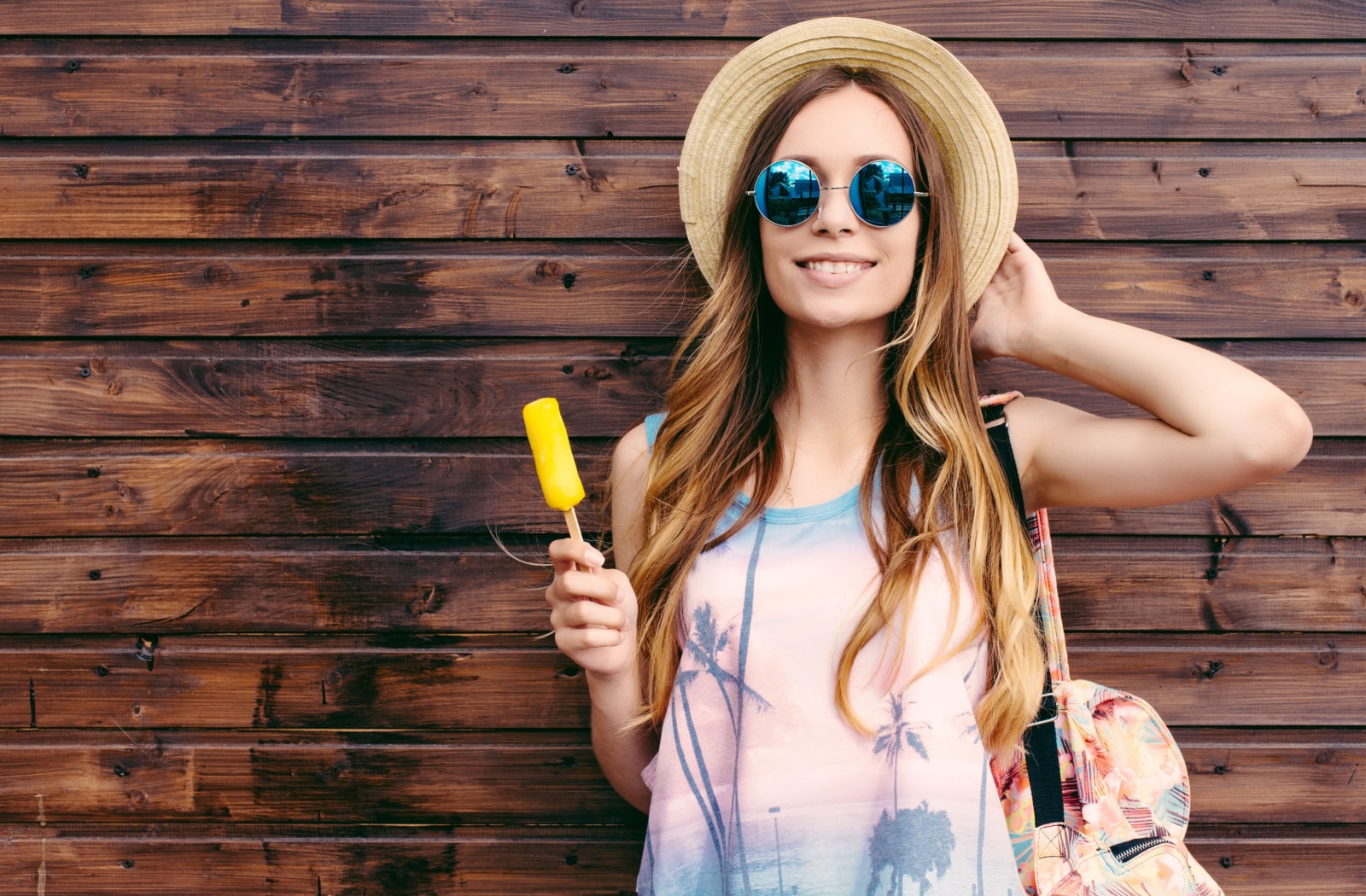 Choosing the Right Pair of Sunglasses
Not all sunglasses are created equal when it comes to UV protection. Some may look stylish but may not provide adequate protection against the sun's UV rays. When choosing polarized sunglasses, it's essential to consider several factors.
Look for Sunglasses with a UV Protection Label
When shopping for sunglasses, always look for the label indicating the UV protection level. Sunglasses that block 100% of UV rays provide the best protection from sun-related damage.
UV rays can harm your eyes by causing photokeratitis, like a sunburn to the eyes, and raise your risk of developing complications, including:
Cataracts
Macular degeneration
Eye cancers
Not all polarized lenses are UV-blocking sunglasses. They'll be labelled separately, but your optician can help you find the pair with the UV protection and polarized technology you need.
Some sunglasses have an anti-reflective coating on back of the lenses, and based on the frame selection, the lenses can add significant protection against sun damage.
Check the Frame Size
Sunglasses come in different sizes, and choosing the right size that fits your face is crucial. A large frame may have gaps that allow UV rays to enter your eyes, while a small frame may not cover your eyes entirely. Therefore, picking the right size that covers your eyes entirely and fits snugly on your face is essential.
Wraparound Sunglasses
Wraparound sunglasses provide more UV protection from every angle. These sunglasses come with larger lenses that protect not only the front but also the sides of the eyes. They can prevent UV rays from entering from the periphery, which is an effective way to reduce the risk of sun damage.
Protect Your Eyes from Sun Damage All Year Long
Polarized sunglasses are an excellent investment in your eye health and overall well-being, but with so many options for sunglasses, choosing the right pair isn't always easy. That's why our optical team is here to help.
Visit the optical team at Old South Optometry in London to discover stylish frames and customizable lenses to offer the protection you need daily. Sunglasses aren't just for bright, sunny days full of activities but for everyday wear. With the right sunglasses, you can enjoy outdoor activities, drives to work, and everything in between while protecting your eyes from the sun.